The Ultimate Piglet Probiotic
NF8 is a state-of-the-art soy-protein ingredient and a patented source of the viable microorganisms Pediococcus pentosaceus and Bacillus subtilis.
The microbial enzymes produced during the micro-aerobic fermentation process work to create a soy-protein ingredient with higher protein content and lower anti-nutritional factors than soy. NF8 is a value-added source of protein that serves as an alternative to animal proteins.
---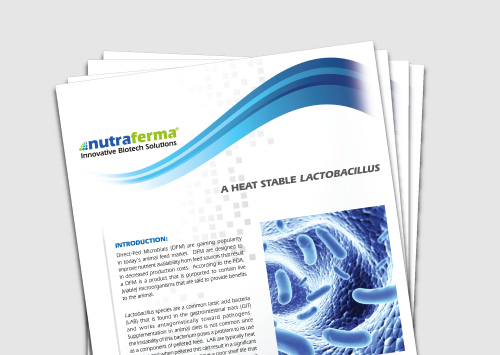 Features & Benefits
Unique fermentation process reduces anti-nutritional factors while increasing protein content
Guaranteed source of beneficial microorganisms to improve nutrient availability
Can be used as the fundamental source of protein for young animal diets
Safe alternative to animal proteins
Research
Coming Soon!
---
Contact Us
Please contact us to learn how Nutraferma can optimize your nutrition program.